Honesty is the only policy.
Whether you are changing insurance companies, adding coverage, or renewing you current policies, give as much relevant information to the agent and insurer as is available. This will prevent difficulties when a claim is submitted.
HELPFUL ADVICE

from Cain Agencies

For buyers in today's market

Decide how much coverage you really need.
You must protect yourself from potential losses which you cannot afford. Decide how much risk you can assume and increase your deductibles or lower coverage limits. You do not want to be overinsured in today's high-cost market.

Plan ahead.
Re-read and review your current policies and your future insurance needs at least 6 months in advance of your policy expiration dates. If you have questions, it is better to ask them far in advance rather than at the last minute.

Know your insurer.
Request a copy of the insurance company's annual report. This might provide some insights on future needs for rate increases, cancellation plans or market fluctuations.

Keep claim loss records.
A complete listing of any claims, open and closed, will enable you to present your business' risk to an insurer. If your insurance company provides loss information, make sure your records and the insurance company's records are consistent. If not, have the records corrected.

Know your rights.
Insurance law protects you in several ways. Some key provisions include;
– Written notice of cancellation must be sent at least 30 days in advance.
– Insurers can cancel policies "midterm" for the following reasons: (a) non-payment of premium; (b) policy obtained through a material representation; (c) insured violated any of the terms and conditions of the policy; (d) the risk originally accepted has measurably increased; (e) loss of reinsurance by the insurer for all or substantial part could place the insurer in violation of insurance laws.
A List
Plan ahead
Know your insurer
Decide how much coverage
Clean house
Keep claim records
Know your rights
Avoid shopping around
Involve management
Insure when business changes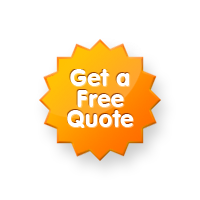 BUSINESS BUYERS
Involve top management.
Decisions on what level of coverage, what company, even which broker or agent to utilize, must be determined only after top management involvement.
Clean house.
Evaluate your operations. Do everything you can to minimize your chance of loss. Ask you insurer for a loss control consultation. Above all, when you make positive changes, keep a record to help you with contract negotiations.
New includes insurance.
Before starting something new or making changes, think insurance.
As you develop new product lines, purchase new equipment, or make significant operational changes, talk first to your insurer to get a better understanding of the risk and the increased costs these changes might require.
Avoid shopping around.
Shop for coverage only when necessary. Accept modest rate increases as a necessary business expense – after all, you raise prices for you products or services, too.
If you shop too often or change insurance companies frequently, you will be labeled a "carrier hopper" and insurance companies may refuse to bid on your coverage. Also, when the insurance industry hits a slump, you have a better chance of getting the coverage you want if you have a proven track record with an insurer.